Ginger, re Carlos
I wanted to try and reach out and thank you for your professional assistance yesterday. You were kind and understanding and guided me through the process helping me through the nervous moments. Your words of support helped tremendously and I was pleased that you felt I accomplished the tasks satisfactorily. DHW 4/5/2019
Carlos- Thanks very much for joining us in Clermont on Saturday for the CarFit event at the Performing Arts Center. It was a lively scene that day with the Senior Fair happening inside. It drew many attendees which helped us serve 30 CarFit participants on a Saturday morning. As you know, our team of volunteers made many recommendations to drivers, including tire information, adaptive equipment suggestions (wedge cushions and Handybar) and mirror adjustment recommendations.
I was particularly pleased that you were able to meet several other Rehab practitioners in the Lake County area. I always appreciate your tangible support of CarFit events. It makes me smile every time I see you walking over to join the team. Thanks again, Carlos. I look forward to the next time we are together. Best wishes.
Fran Carlin- Rogers
CarFit Instructor & Senior Transportation Consultant
Carlin Rogers Consulting LLC
210 East Gore Street
Orlando, Florida 32806
My entire experience at your facility was excellent. From making the appointment, to the evaluation and getting the completed paperwork afterward, all of the staff with whom I had contact were extremely polite, efficient and professional. My evaluator was Carlos, and he put me at ease immediately; I would highly recommend him and your facility to anyone needing a similar evaluation. I also dealt with a young woman in person and over the phone named Lindsey(I think), who also was very kind, reassuring and helpful following the in-office and on-the-road evaluation.
Lou B
Ginger,
I wish to thank you and your team for the thorough, and compassionate training you gave me, with the hand controls on my car. When in the middle of having to adjust to less functional legs, everyone working with me did a great job, and I felt secure in my driving skills when finished with training. Having just finished my first long drive to NC, it was a great feeling knowing that this training made it a very safe trip.
Warm regards MC
Thank you from Spinal Bifida 1/2018:
Hi Ginger-
On behalf of the Spina Bifida Association of Central Florida and the Spina Bifida Program at Orlando Health, I want to sincerely thank you for taking the time out of your Saturday to come speak to our group about their options for driving. Your wealth of knowledge surpassed what we were expecting and it has educated us on the many different avenues that people with disabilities can take in order to drive. I so appreciate the work that you do. Look forward to working with you on future endeavors.
Sincerely,
Shannon
Shannon Bevans, MSW
Adult Transition Care Coordinator
Spina Bifida Program



83 W. Columbia St.| Orlando Florida 32806
Tel: 321.843.9168 | SBACFL : 407-248-9210
Fax: 407.649.8048
website | facebook | youtube | twitter
YOU ARE INVITED TO EXPERIENCE VEIGEL DRIVING HAND CONTROLS!!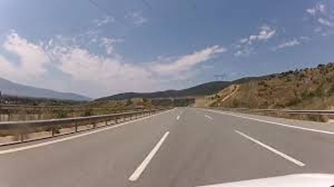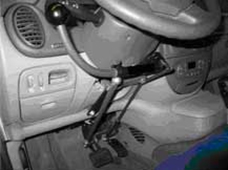 Left Hand Control
This model operates the accelerator by moving the handle in a circular motion towards the rear and downwards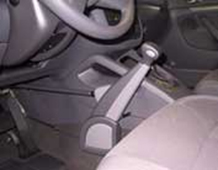 Compact Hand Control
Simple functionality and elegant design make this compact hand control a must for any size vehicle.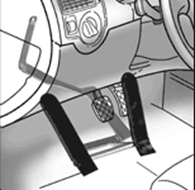 Mechanical Left Foot Accelerator
Allows for pedal control to be transferred to a second, supplementary pedal on the left.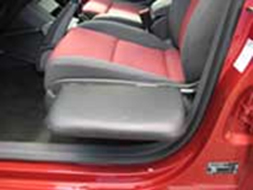 Transfer Boards
Bridging the gap between the wheelchair and the seat, greatly easing the transfer into and from the car.
Join our Adaptive Driving Experts and Veigel's Product Team!!
Experts will be on hand to answer any questions you have about your specific needs! We can handle your transitional needs from driver training to vehicle modification to getting your license!
Ginger Fitness and Rehabilitation
This event will be held at our Temple Terrace clinic!!
11:30AM - 1:30PM
5035 E. Busch Blvd. Tampa, FL 33617
813.631.9700 for more information
11-18-2015:

Thank you from the TGH BI group!
Dear Ginger,
Thank you for a wonderful presentation at our Brain Injury Support Group Wednesday night! We had 17 people attend the group. M __ and S __: Ginger Hoang Le is a Physical Therapist who evaluates individuals with brain injuries to assess if they are ready to return to driving. Ginger presented on how the evaluation is conducted, the process in obtaining an evaluation, and how one knows if they are ready for an evaluation. We also discussed impairments that people with brain injuries experience and how they can impact driving. She also discussed adaptations and brought some of the equipment to demonstrate what adaptations can be done to assist with driving.
Thank you for your presentation. It sparked an interesting discussion among the group members about driving and community resources. Group members provided feedback such as "Interesting info on driving with people that have brain injury. It made me think twice on various restrictions depending on what disability the person has" and "Today's speaker was great! Very informative and relevant!"
Thank you again for taking the time to present to our group. It was such an interesting presentation that we would love you have you back for a future group!
Angelica Acree, Ph.D.
Licensed Psychologist
Rehabilitation Services
Tampa General Hospital
(813) 844-3556
Announcement:
DSI/ Scott Driving system will be coming to our clinic Tues 12/8 and Wed 12/9 for demonstrations and practice. Anyone interested in trying this system or would like to be tested on this system, please call 813-631-9700 to set up an appointment at our Busch Blvd:
5035 E. Busch Blvd, Suite 7, Tampa FL 33617
From: SA
Sent: Thursday, June 20, 2002 9:12 AM
To: PT@
Cc: HM
Subject: RE: Thanks for all your work!

Thank you for participating and speaking to the Florida Arthritis Partnership. We are fortunate to have someone with your expertise be a part of FLAP! Physical therapy and exercise are such an important part of our strategies to help people with arthritis manage and improve their quality of life.
I have heard it was well received. We will be following up with all participants to keep you informed on FLAP plans.
SA
Arthritis Prevention and Education Program
Tallahassee, FL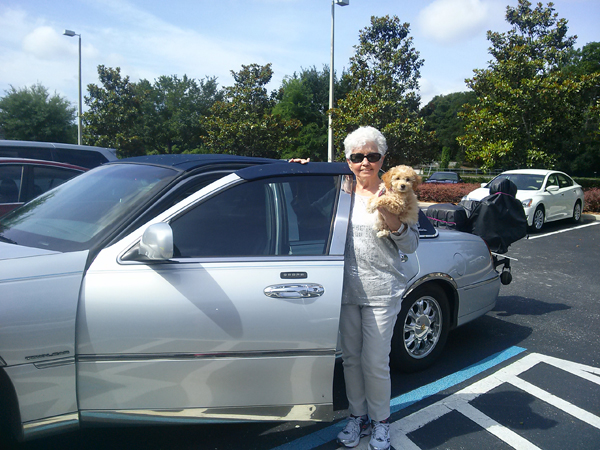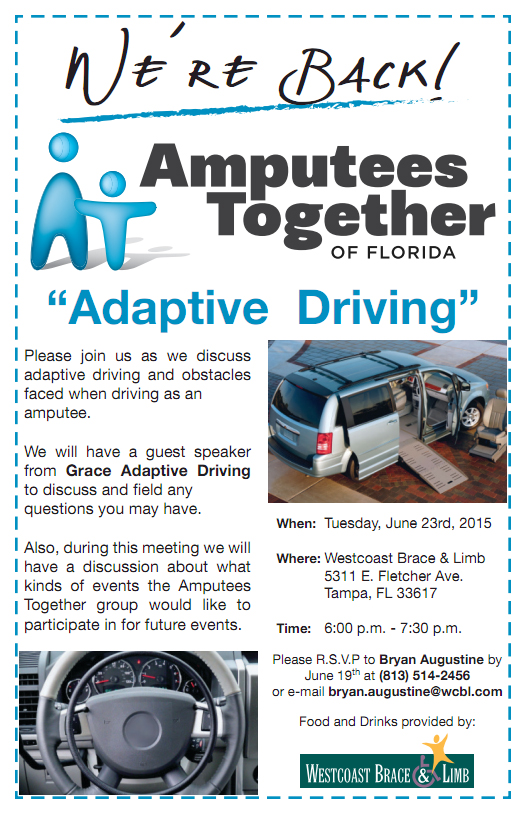 Living Life's 5R's:
Relaxation and Reflection
Reduces Road Rage:
Learn how to use relaxation techniques and positive imagery, tranquil attitudes, to enhance driving experiences and safety