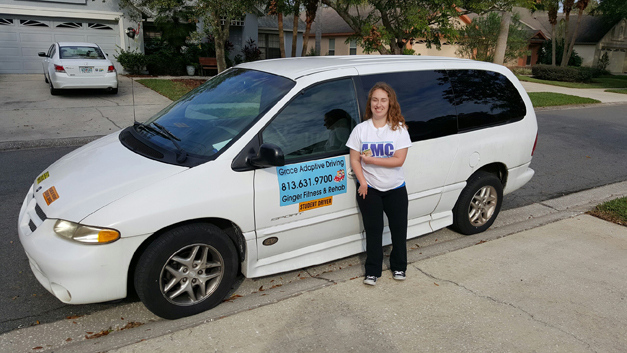 Valerie got her license!!! Great job!
On the Road practice and Driving Instructions, Test Reviews:
Students will learn:
Complete a Pre-Driving Vehicle Check, Refilling gas and vehicle fluids, basic maintenance
Car interior and exterior adjustments before and manipulation during driving:

Seat, back, distance to steering wheels, steering wheels, mirrors,
Control buttons and components
Adaptive equipment

Apply safety concepts
Recognize and obey traffic signs, signals, and road markings
Maneuver the vehicle safely in any directions and surfaces, including hills, irregular surfaces, round abouts, backing up, turning, etc.
Share the road with pedestrians and bicycles
Changing lanes, passing safely, Merge, parking
Apply common sense and good decision making when driving
How to react to emergency situations and accomodate emergency vehicles
Learn braking techniques used for vehicles equipped with and without ABS brakes
Drive in all weather conditions, and the varying speed to accommodate all road conditions
Navigate safely through road construction and detours
Enter and exit a highway, drive safely highways
Learn how to use adaptive equipment or changes to the vehicle while still be able to operate safely
Driving in urban, rural and highway environments to practice safe driving and how to handle conditions, problem solving.
Test Reviews and practices
Driving Techniques: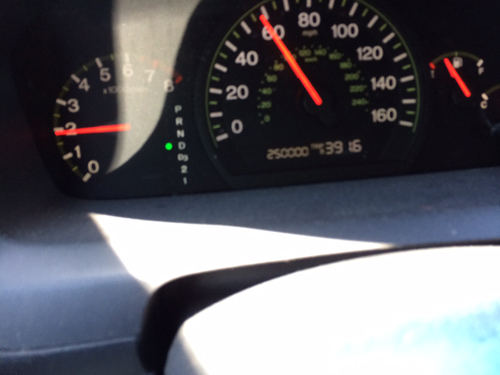 "who knows what you will find on the road, maybe we can adapt this too!"
Living Life's 5R's:
Relaxation and Reflection
Reduces Road Rage:
Learn how to use relaxation techniques and positive imagery, tranquil attitudes, to enhance driving experiences and safety